Free migrations to Office 365's Exchange Online
For more information and to see how you can qualify for a free migration, review the terms and conditions below.
Create and collaborate securely, anywhere, on any device.
Collaborative Tools
Connected experiences enable sharing and discovery across applications and platforms.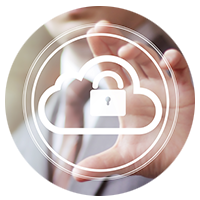 Simplified Security
Centralise management with intelligent, built-in security and compliance features.
Maximum Mobility
Securely view, co-author and share files in the cloud with mobile asset control on the go.
Not sure if Office 365 is right for you?
Insight can provide you with a readiness assessment of your environment to identify possible issues you may encounter when moving to Office 365.
Office 365, built just for your business
Which Office 365 is right for your business?

Insight offers customised ways to purchase Office 365 to match your staff size and your organisation's objectives.
Better together

From getting Office 365 up and running to providing ongoing support, Insight helps you solve your business challenges.
Next-gen business analytics
See how the comprehensive business analytics tools built into Office 365 can transform your business by giving you powerful insights into your operations and delivering the right information quickly.
Strategise your move.
Learn more about how Insight can build a custom migration plan for your business.