The role of the Chief Information Officer (CIO) is morphing as a result of the global pandemic. Forrester Research forecasts the changes that will take place this year, including how business-savvy CIOs will rise to the top.
Topics include:
5 CIO predictions for 2021
The permanence of remote work
The need for a shift to a local mindset
The changing C-suite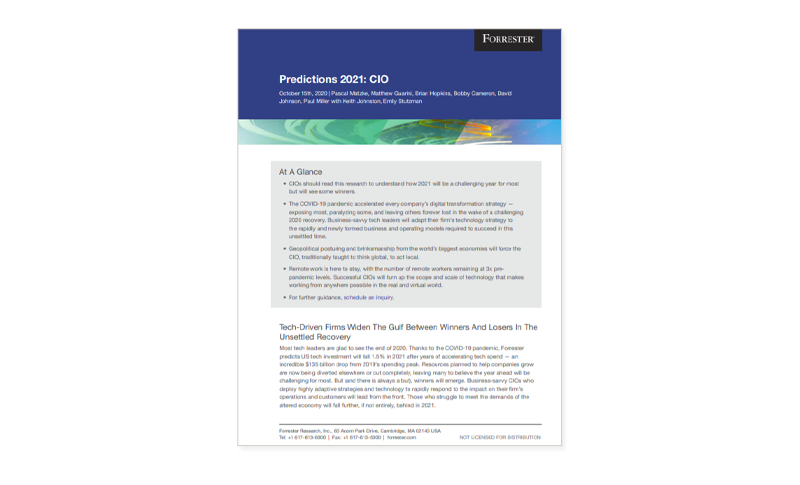 "U.S. tech investment will fall 1.5% in 2021 after years of accelerating tech spend."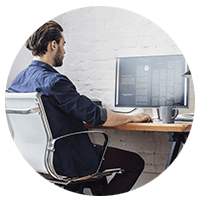 "The number of remote workers at the end of 2021 will be 3x pre-pandemic levels."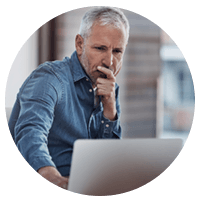 "In 2021, only 10% of CIOs will be a strategic player in their company's AI strategy."
Who is this report for?
This report is intended for CIOs and other tech leaders. It uses data to paint the current CIO landscape
and to detail how remote work changes are impacting the role.
What will I learn?
Gain knowledge and insight to make decisions that will position your business for continued success moving forward.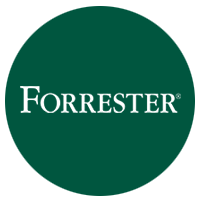 About Forrester
Forrester Research is one of the most influential research and advisory firms in the world, working with business and technology leaders to develop customer-obsessed strategies that drive growth.