Where and How We Work May Have Changed, but the Need to Securely Communicate and Collaborate Remains Constant.

It goes without saying that the events of 2020 and beyond have profoundly changed society. From the way we live to how and where we work – it has been a period of transformation. Of disruption. Of determination.​
Together, we have embarked upon a journey to build business resilience, exploring unchartered territory and embracing the challenge of swiftly adopting new technologies to empower workforces around the globe to work from anywhere, at any time.
Computing services offered over the Internet or a private internal network and to selected users only.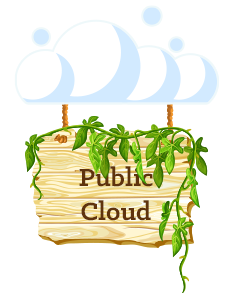 Offered by third-party providers over the public Internet, making them available to anyone who wants to use or purchase them.
Hybrid Cloud combines an on-premises data centre (also called a private cloud) with a public cloud, allowing data and applications to be shared between them.
The use of multiple cloud computing services from more than one cloud provider (including private and public clouds) in a diverse environment.

When it comes to the cloud, there is no "one size fits all" strategy. A bespoke approach needs to be considered from the beginning – for every business. However, this can be complex and, if not planned properly from the start, will cause inefficiencies down the line.
If you have already ventured through the complexities of choosing and building the right cloud, your journey has only just begun. Continually optimising your cloud is where the terrain can become challenging. From ensuring it is secure all the way to ongoing governance, optimisation and ultimately controlling costs.
---
Why Insight?
Insight specialise in helping businesses get it right first time. Our proven Plan, Build, Support and Manage approach will ensure we achieve the right result for you when it comes to planning, migrating and optimising your bespoke cloud strategy.

Map Out the Journey
Making any change to a business' technology environment can be a complex task and create a ripple effect across the organisation. Implementing any changes without considering the implications could disrupt business operations, and introduce security risks. A technology roadmap will help you to strategically plan any complex adjustments to your IT environment, and provide a better way of introducing a technological change for now and in the years to come.
Innovative Discoveries
As ways of working have evolved in recent years, so have the innovative ways that technology can be used to not only facilitate but also drive this evolution. Immersive technologies being a great example, with a blend of augmented reality (AR) and virtual reality (VR) technology providing the opportunity for remote workers to become more than just a face on a video conferencing screen. Instead, delivering increased active participation and even the possibility of sitting in the same room as colleagues as if they were physically in a room together.
Embracing New Culture
A successful culture is one that fosters change. Start at the top with leadership commitment. Communication and coaching can help you manage expectations, build confidence and promote technology adoption.
With a strong culture that promotes adopting new technologies, retaining existing talent and attracting new talent becomes an easier task – ultimately giving you the edge over competitors.
Define the best Adoption and Change Management approach for your organisation.
---
Why Insight?
Insight can support you when it comes to exploring and implementing new technology. Our experts will work with you to understand what your future goals look like and assist with building the roadmap of technology that will help you accomplish them. This can include discovery sessions, proof of concept and proof of value services, through to adoption, support and managed services.

Education & Training
One of the biggest challenges you may face is staying familiar with the latest security threats. Regulatory compliance is coming in some countries, and a data breach can lead to fines and loss of reputation for your organisation. Security isn't just a technical problem. It's also a people problem, and keeping your organisation secure requires all people in your organisation have an awareness of security.

Zero Trust Approach
The number one cybersecurity threat to business is human error, with personal device usage and remote working contributing to this risk. A Zero Trust mentality is critical to ensure valuable data is protected by reducing the chance of a security breach. Adopting this type of approach has proven to reduce breaches by as much as 50%.
---
Why Insight?
Transitioning to new ways of working has caused organisations to adjust their processes and methods of collaboration leading to security and compliance challenges.
Insight's Cyber Security Practice provides expert guidance as clients embark on their cybersecurity journey. Our vendor agnostic security advice and consultancy supports all stages of security evolution. From considering the security implications of your business activities, and adopting solutions that align with your needs and objectives, to supporting you with the human element of security so that all people in your organisation have an awareness of compliance so you're company reputation is maintained.
Equip Your Business
With old and outdated equipment, hybrid working can be a very lonely and dangerous place for employees. Hardware needs to be reliable and able to run the latest enhancements around software and apps to fully embrace productive and collaborative hybrid working. Also, the ability to run the latest firmware updates is vital to ensure up to date security and protection. The right equipment creates a habitat where you can thrive – no matter where you are.
Collaboration Tools
With the appropriate hardware in place, the focus shifts to equipping the workforce with the software and apps that will allow them to unleash their full potential. Microsoft 365 is a prime example of a productivity toolset that will enable remote teams to thrive. The inclusion of Teams and Business Voice allows teams to participate in seamless two-way video collaboration, with Teams Rooms providing the hybrid workforce with a more inclusive and interactive meeting experience.
Change Management
The introduction of new equipment, new tools and an overall new way of working is a big change for any business – especially for the people. Without a proper change management plan in place, such a big change is more than likely going to fail. Employees need to understand how to get the best out of the tools & new processes they have been given. This needs more than just a couple of training sessions. It is a shift in culture that requires careful management and led from the top.

Define the best Adoption and Change Management approach for your organisation.
---
Why Insight?
Insight is the perfect partner to help your business thrive in a hybrid working environment. Our close partnerships with the leading hardware, software and cloud providers across the globe means with have access to the latest and greatest technology.
Our team of services and solutions experts can help you plan, build, support and manage the best approach for implementing this technology into your business now and into the future. Supported by our adoption and change management experts who will help you ensure the whole of your business is enabled to thrive.
Speak to an Expert
Contact us today to get the specialist information you need on how to navigate the hybrid working terrain.
Want to learn more?
Discover the 5 Leadership Traits to make you King of the Hybrid Jungle

To get the most from your hybrid workforce, you'll need to adapt to the new reality – and who better to learn from than our animal cousins? Here's a few tips from nature's most resilient creatures on how to be king of the hybrid jungle.
Read the Infographic