Analyst report
Enhance Digital Employee Experience With Device as a Service
Organisations that shift to a Device as a Service (DaaS) model find that it lowers costs and offers a flexible, personalised computing experiences for employees. This report outlines benefits and best practices for adopting DaaS.
Topics include:
Benefits of the subscription model
The importance of governance policies for DaaS success
Common challenges when adopting DaaS
Tips to determine if DaaS is right for your organisation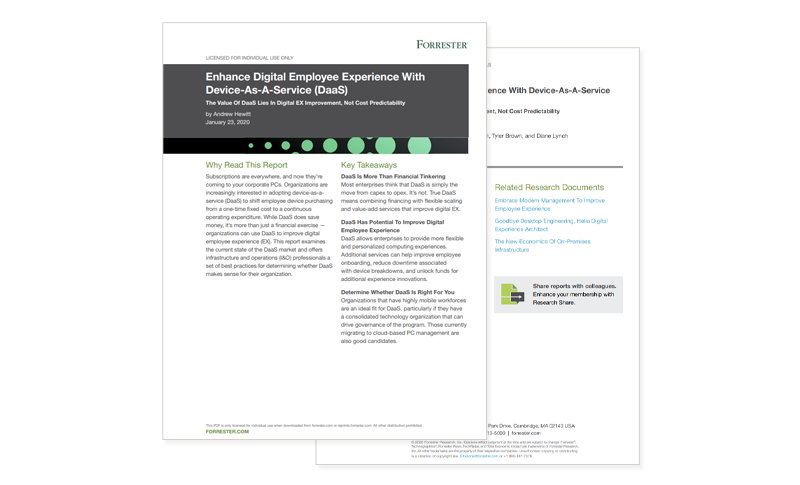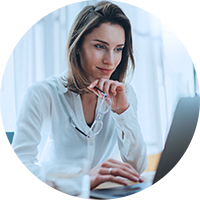 "DaaS helps organisations capitalise on two of the most important drivers of employee engagement: autonomy and mastery."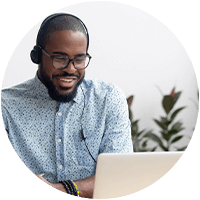 "The benefit of DaaS lies in the capability to quickly send a device out to a remote employee or provide tailored devices to specific job roles."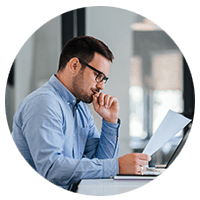 "…the company is saving $30 million in refresh cycle costs through its managed as-a-service deployment…"
Who is this report for?
Organisations that are interested in lowering upfront investments, increasing
cost predictability and improving the digital employee experience will benefit
from this comprehensive guide to adopting a DaaS model.
What will I learn?
Learn how a good governance strategy is key to extracting maximum value from DaaS and how it can effectively support a dispersed, remote workforce.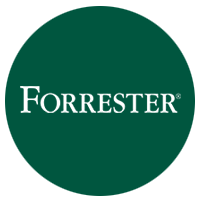 About Forrester
Forrester Research is one of the most influential research and advisory firms in the world, working with business and technology leaders to develop customer-obsessed strategies that drive growth.