Smarter business solutions
As an HPE partner for more than 20 years, Insight will meet your IT challenges with the right HPE solutions.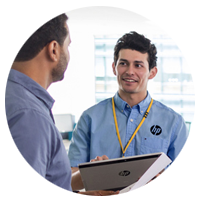 Expertise
We are an HP Cloud Center of Excellence Partner and a Converged Infrastructure Ambassador.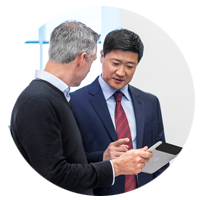 Consulting
Consult with Insight's HP specialists and architects on any challenge and deploy the right solution.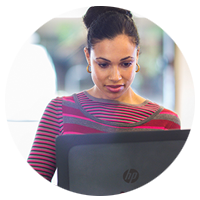 Products
Drive productivity with HP technology — from the data center and network to workers' desktops.
HP has reinvented printing.
Whether your goal is vibrant color, massive output or small workgroup collaboration, HP has a printer for you. Choose from a range of sizes, functionalities and price points.
Managed printservice (MPS)
HP keeps your workplace running smoothly.
You have a business to run, so let HP® Managed Print Services (MPS), available from Insight, manage your printers and help keep your workplace running smoothly.
HP's strategic and consultative approach is flexible and scalable to meet the needs of your organization.
Find the perfect personal computer.
Discover the computer that fits the way you work. HP's broad collection of notebooks, workstations, thin clients and more allows you to breeze through your workday with reliability and performance you can trust.