Thin clients
Offer the future of computing
Client virtualization
and cloud computing
are the future.
See how Insight and HP will get you there.
Protect your data
To provide greater information security, data can be found only when HP® thin clients are connected to your secure network. Unique security features like the Enhanced Write Filter (EWF), File-Based Write Filter (FBWF) and built-in firewalls safeguard your data.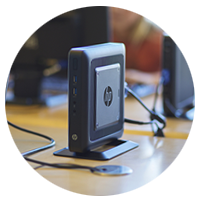 Flexible thin clients
Two-chassis solutions provide a flexible and true PC-like experience for virtualized desktop environments.
Shop now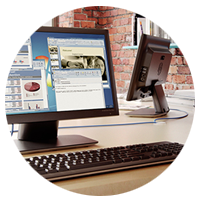 Zero clients
Have graphic-heavy applications? Zero clients offer workstation-like performance and support for dual monitors.
Shop now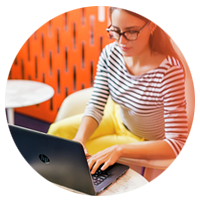 Mobile thin clients
Get the job done from anywhere with cloud and Virtual Desktop Infrastructure (VDI)-optimized features.
Shop now
Gain high-performance computing
Thin computing solutions deliver high performance for all users. Even power users in fields like design, manufacturing and financial services will find the support they need.
Plus, specialized USB hardware, advanced multimedia support and customized applications are no problem. HP thin clients deliver an affordable, customizable alternative to standard PCs.
Discover easy manageability
HP Device Manager is a software tool included with all HP thin client models. Experience real business results in virtual computing. Easily deploy and manage thin client solutions — no matter where you're located.
Do it all with just one device manager: Track, configure, upgrade, clone and manage remotely.