Print big with DesignJet printers
HP® DesignJet® printers, available from Insight, produce signs, blueprints, drawings and more — in vibrant colours.
Streamline your workflow.
HP DesignJet printers can handle a high workload while producing impressive, sharp prints.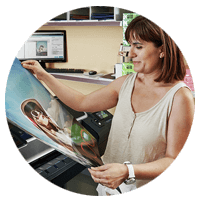 Stunning graphics
Gain consistently exceptional quality, whether you're producing colour and black-and-white photos or presentations.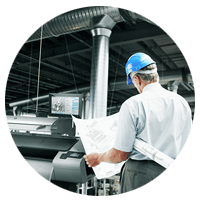 Office CAD & GIS
Complete work efficiently with print previews. Produce a range of high-quality applications, from drawings to colour proofs.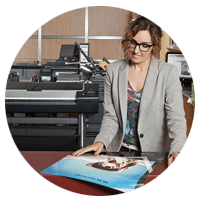 Fast production
Print anything quickly, from simple CAD drawings to complex color documents, with high speed and outstanding image quality.
HP DesignJet large-format office printers
These printers are ideal for individual or multiuser environments, delivering from black & white CAD drawings to colour presentations, while streamlining workflows with tools like automatic media-roll alignment and accurate print previews.
The right printer for you
Ideal for both individual and multi-user environments, HP DesignJet office printers offer features such as multi-roll media options, PostScript® capability and more. Find your perfect fit today.
Work smarter with an HP DesignJet
It's time to evolve with HP DesignJet multifunction printers. Enjoy easy-to-use, integrated print, scan, and copy capabilities that boost collaboration and help you stay on schedule.
Plus, you can print straight from your Apple® or Android smartphone or tablet, wherever you are.