End of Support is coming
Windows Server® 2008 has been one of Microsoft®'s most popular offerings ever. In fact, a huge percentage of the Microsoft installed base is still running Windows Server 2008. But, it was really designed for a different era. In the last 10 years, cybersecurity, cloud computing, composability, and container technology have all become enormously important. And they all require a modern operating system (OS).
So, Microsoft has announced the End of Support for Windows Server 2008, effective January 14, 2020. Most customers hope to complete a major OS upgrade 3–6 months before the support deadline to avoid disruption to their business. Applications have to be acquired and tested on the new platform, workloads consolidated, new hardware installed. The benefits are huge, but it's not a trivial effort.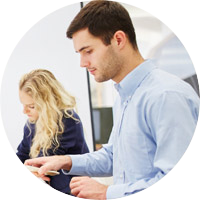 Cloud Discovery Workshop
Our discovery workshop accelerates your understanding of hybrid cloud computing and guides you towards a successful adoption strategy.
Explore the workshop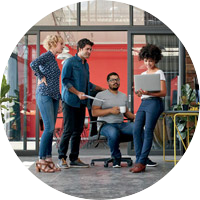 Hybrid Cloud Assessment
Our assessment service guides you through a comprehensive approach to hybrid cloud, detailing challenges and opportunities for data, applications, infrastructure and licensing.
Discover the assessment
The risk of doing nothing
Many organisations are subject to regulations that require them to run on a secure, supported operating system. So, even if they're confident in the stability of this legacy platform, they won't have the option of continued use.
In addition, many application vendors are likely to drop support for the older versions of software that run on this unsupported operating system. And of course, the cost of supporting legacy systems is typically much higher than new technology. But there's one specific concern that surpasses them all... Security.
Deploying Server Persistent Memory
Whitepaper: Deploying Server Persistent Memory on Microsoft Windows Server 2016 and Windows Server 2019
At the heart of the Microsoft Cloud OS vision, Windows Server delivers global-scale cloud services into your infrastructure. Windows Server 2016/2019 provides a wide range of new and enhanced features and capabilities spanning server virtualisation, storage, software-defined networking, server management and automation, web and application platform, access and information protection, virtual desktop infrastructure, and more.

Additional resources for Hewlett Packard Enterprise