The VMware Cloud Provider Program increases opportunities for service provider success with the Managed Services Provider model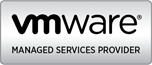 The Managed Services Provider model allows Cloud Providers to deliver asset-light services with no infrastructure investment while still maintaining their terms of service and easily offer a choice of self-service or fully-managed services. Cloud Providers who prefer an asset-light approach can also offer a range of existing VMware and partner services from the cloud. These include the following:
VMware Horizon Cloud - Desktop as a service
VMware Workspace ONE - Endpoint management, available via the VMware MSP Program
VMC on AWS - Rapidly extend, migrate and protect your VMware environment to the AWS public cloud
HCX (Hybrid Cloud Extension) - Application Migration and Mobility Platform
VMware SD-WAN by VeloCloud - delivers high-performance, reliable branch access to cloud services, private Docs, and SaaS-based enterprise applications.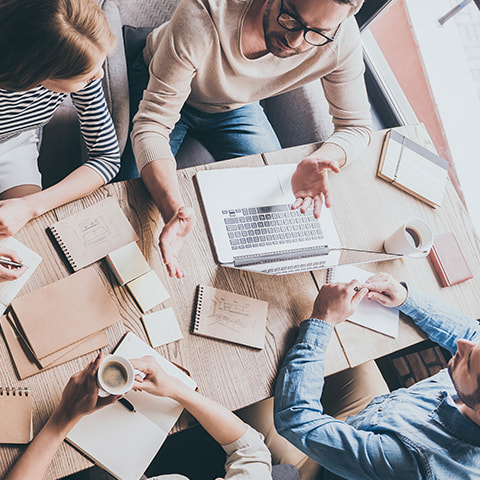 VMware-based Cloud Services that meet your Business Needs
VCPP Licence Rental
Under the License Rental model in the VCPP Program, Service Provider partners leverage VMware software licenses and deploy on their own infrastructure (or customers infrastructure if completely supported by the SP) and manage the terms of service and first line support with the end user.
VCPP Managed Service Provider
Under the MSP (Managed Services Provider) Program, partners purchase VMware cloud services and offer managed services on top to resell to their customers.
A key prerequisite of partaking in MSP is that the Service Provider owns the terms of service including for their end customers including first line support the end customer. The end customer will never have direct communication with VMware, the customer will always communicate directly with the SP Support team. The SP can escalate to 2nd line VMware support. Geographic expansion is a main use case for the MSP model, Partners can scale out to new geographic regions without costly investments in Datacenter's. As VMware add additional services to the VMware portfolio, MSP partners will be well positioned to monetize these technologies to enhance their own customer offerings.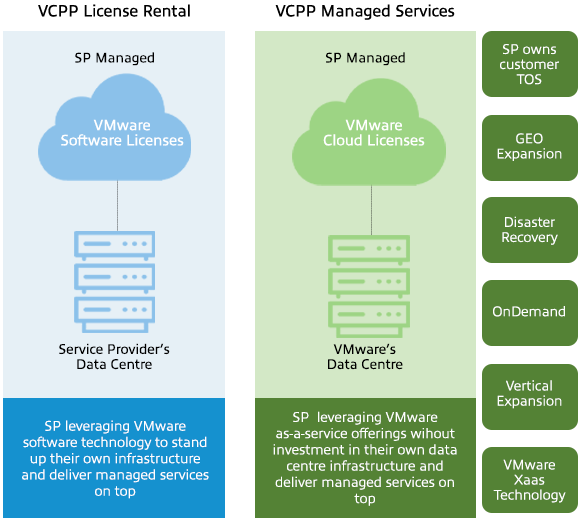 Requirements and Benefits of the MSP Program

Managed Services Provider Lifecycle
Program Lifecycle
Below is an overview of the VMware Cloud Provider Program MSP lifecycle.
Commit to a 12-month Contract – Partner first signs a VMware Desktop Managed Service Provider contract with Insight. The Partner then commits to VMware a monthly MSRP spend for 12 months.


Service Provider builds MSP Pipeline – Partner initiates GTM activities and starts building their business for Managed Services. The MSP Use Cases section in this handbook to identify potential business opportunities.


Deliver Managed Services and Own the Terms of Service – Once the opportunity has been qualified, the next step is to order Cloud Service from VMware and provide Managed Services as part of the offering. Partners must provide their own terms of service as well as managed services as part of the offering to the customer. At a minimum this must include technical support for the service and all functions associated with service configuration, add-ons, renewals and anything relating to billing.


On-Board and Provide Support to your Customers – At the time of the initial VMware Subscription Services Provisioning the partners will have access to VMware onboarding services. Partners will then be able to obtain technical support from VMware via Global Support. Partners are responsible for all End User on-boarding & support, which may include but not limited to End User communication, any managed services, answering installation, configuration and usage queries.


Complete Monthly End Customer Reports and Pay Invoices – On the 1st of every month, Partner will log into the Business Portal and review the prior month's usage. Partner will review the report and submit it to their Aggregator. Following that, the Aggregator will send the Partner an invoice for the month.