---
Embrace the cloud
Technology's role in business is simple: to provide business insights, improve efficiency, increase productivity, and highlight new markets. In an increasingly cloud-supported world, getting it right can be hard. But with our experts, navigation through the complexity of migration is straightforward, so you can evolve your infrastructure and technology, revitalise your data strategies and drive transformation.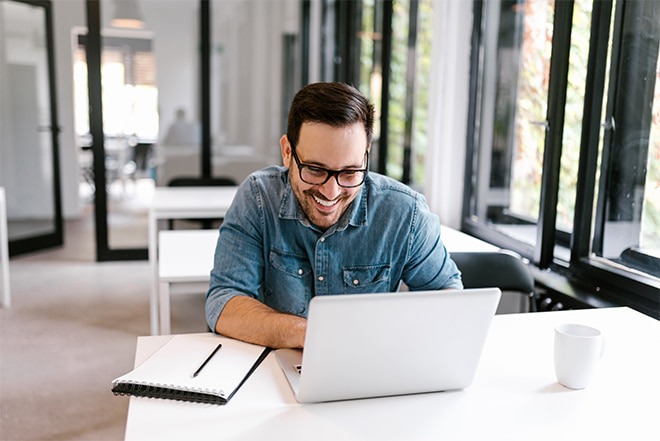 ---
The cloud journey
The journey to the cloud – whether hybrid, multi- or public cloud – involves intense amounts of planning, time, and resources. Insight's multi-phased Cloud Migration Service makes the journey to the cloud seamless, secure and successful, with positive business impacts every step of the way.
We've got the people, processes and technologies to help your business achieve its cloud strategies and roadmap vision.
So wherever you are in your journey, you're in the safest of hands with Insight.
A strategic evolution for transformational success
Our methodology applies detailed planning, foresight, communication, and strategy development to help you achieve modernisation at scale. A comprehensive roadmap and customised migration plan enable you to make informed choices that mitigate risk, optimise financial investments, and evolve your IT environment in controlled and seamless phases.
Let Insight help you maximise the cloud's significant benefits and achieve a more flexible IT environment, cost savings and greater business agility through advanced technologies such as hybrid cloud, software-defined infrastructure, and analytics based on artificial intelligence and machine-learning.
---
Unrivalled delivery
Through the step-by-step controlled approach of our Cloud Migration Service, we'll deliver and manage a full cloud engagement lifecycle for you:
---
Plan
Developing or refining a cloud strategy that syncs business lines and IT groups.
---
Build
Deploying and enabling the new architecture, and operationalising the cloud.
---
Manage
Ensuring the new environment is not only manageable but helpful in driving your transformation.
End-to-end support bringing your cloud transformation to life
Don't get bogged down in endless internal conversations about transactional technology, frameworks, or the bones of a solution. Achieving real business transformation comes from strategic investments and expertly delivered services. With Insight behind you on your critical cloud transformation projects, you're assured of the optimal approach to rapidly achieve the best results based on your business and technology strategy.
Our cloud support service will cement your success with dedicated operational, technical, and strategic support, ensuring the performance of your IT environment from all standpoints — cost, security, data protection, and so on — throughout your transformation.

Discovery Workshop
Uncovering your core business
challenges and objectives.

Hybrid Cloud Assessment
A detailed investigation of workloads,
IT gaps and environment.
Cloud Migration
An expert, step-by-step, augmented
approach to cloud migration.

Cloud Governance
Ensuring you're getting the best from your cloud investment – in terms of both cost and technology.

OneCall Support
Round-the-clock support for your cloud
and data centre products.

Managed Services
Enabling your organisations to improve
service levels.
---
Examples of Use Cases
Data Centre Exit or Migration
Exit existing data centres
Save data centre costs
Simplify management of the overall infrastructure



Disaster Recovery / Business Continuity
Recover to a second site location
Ensure business continuity in the event of a disaster
Simplify DR
Remove hassle of managing another physical data centre
Application Migration / Modernisation
Develop modern applications using serverless and container technologies
Achieve agility with CI/CD pipelines
Remove need for specialist in-house skills and free up resources


---