Take control of your cloud
Are your cloud usage and spend spiralling out of control? Are you overprovisioning to allow for ad hoc spikes in demand and paying for under-used resources? Is complex billing data and lack of governance impacting your budgets?
Insight's Azure Governance Service is a structured and methodical packaged service, delivered as an onsite workshop, that brings new perspectives on two vital elements of your cloud investment – Cost Optimisation and Technical Optimisation. Our experts work with you to conduct an in-depth onsite review of how you control, use and pay for your cloud platform solution, helping you avoid overspend, and achieve maximum efficiency.
As part of our Cloud Migration Service portfolio, the Insight Azure Governance Service uses our significant experience to help guide your decisions about the proper level of automation and enforcement of corporate policy across cloud platforms.
You will benefit from:
Knowledge-based insights
Understand areas for cost and technical improvement.
Best practice alignment
Fully aligned with Azure Cloud Adoption Framework outlining the approach to improve your cloud governance strategy.
Improved outcomes
Presented on a detailed Azure Governance report.
---
Gain valuable insights
We come to you onsite to get a better view of how your business works and where cloud technology fits into your IT strategy. With common governance disciplines as the backbone to our investigations, we'll work with you to examine your billing and technical data and give you clear insights into your cloud environment.
Our experts will ensure:
A clear picture of your cloud computing usage, cloud spend, and overprovisioning or under-use
Cost savings through cost optimisation
Increased operational efficiency and greater agility through technical optimisation
Governance disciplines
We incorporate common governance disciplines that help inform policies and align toolchains:
Cost optimisation
Security baseline
Identity baseline
Resource consistency
Deployment acceleration

Cost optimisation
Decipher complex billing data to gain a better understanding of usage of cost.

Technical optimisation
Identify and address potential business risks related to poorly designed Azure environments.
---
A proven 4-step process
Insight's 4-step Cloud Governance service helps you get clarity over your usage and billing of your cloud platform.
Preparation - Our consultants learn about your high-level goals and objectives.
A onsite workshop - This includes live download of billing and technical data, and live pivot and analysis of the data
Report - Following our visit, we will provide you with a detailed written report outlining our key findings from the workshop on subscription, cost, security and identity models, resource consistency and deployment acceleration, highlighting areas for further investigation, and presenting recommendations for your Azure deployment.
Review - We review the written report with you remotely and process any feedback you might have and handover a final report.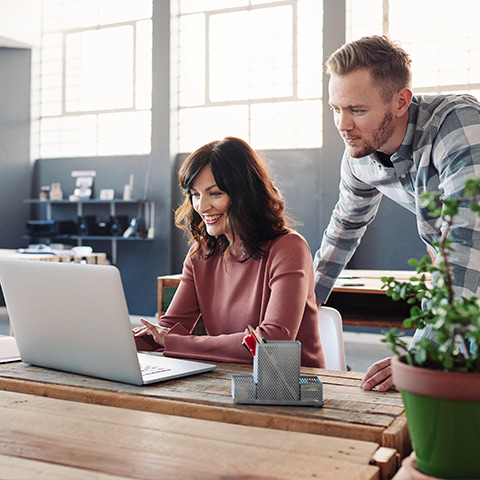 ---
Contents of the Insight Cloud Governance Service written report
Cost optimisation workshop findings

Technical optimisation workshop findings

Subscription set up
Organisational set up
Resource usage
Top areas for further investigation
Methodology for identifying non-optimal workloads
Governance and control optimisation recommendations

Security
Identity
Resource Consistency
Deployment Acceleration
---
Get clarity and control
Don't let a lack of governance cause your cloud use and spend to spiral out of control. Don't end up overprovisioning for a distant future – reap the benefits here and now with our Cloud Governance service.