It's no surprise that today's workplace has experienced unprecedented change. However, what might surprise you is the idea that these changes were already underway long before the global pandemic. As it turns out, the modern workplace is becoming what it was always going to be.
In Insight's Future of Work report, we examine some of the key trends that were already in motion pre-pandemic and how they've evolved since. Some of these trends include:
The growth of the dispersed workforce
The increased need for digital engagement
The rise of the subscription economy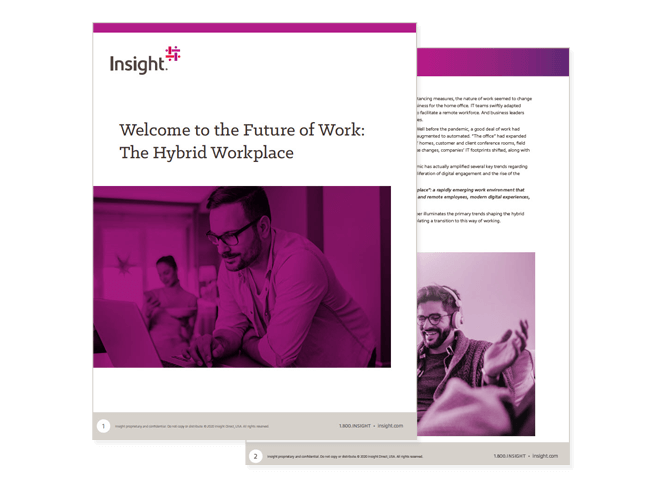 "The experience of COVID-19 has likely convinced even the most digitally reticent businesses and customers of the long-term value of digital engagement."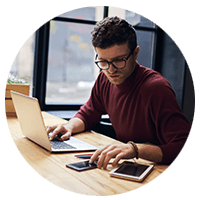 "Almost three quarters (72%) of U.S. employees now want to work remotely at least two days per week, with one-third (32%) preferring to never go to the office."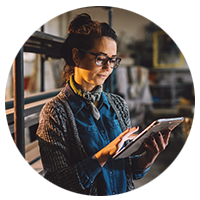 "53% of executives are planning to provide a better mobile experience for work applications and data in order to facilitate remote employee productivity."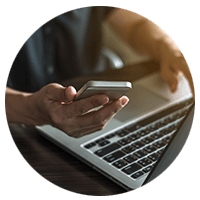 "Worldwide spending on public cloud services and infrastructure [would] more than double [from $229 billion to nearly $500 billion] over the 2019–2023 forecast period."
Who is this report for?
COVID-19 is making companies of all sizes rethink existing business strategies and adopt new ways of working. Leaders looking to more effectively manage a dispersed workforce will find value in this report. Those interested in learning about the latest trends for the hybrid workplace, and key considerations for making the transition, will find the solutions they need to move forward.
What will I learn?
As workplaces continue to evolve throughout 2020 and beyond, digital engagement is on the rise within every industry — from healthcare to retail to education. Find out how automation, subscription models and hybrid IT solutions will help deliver business outcomes like cost-savings, flexibility and scalability over the long term.