Modern desktop users save 2.3 hours per week thanks to more efficient collaboration and communication.*
Today, we are experiencing a shift in the way people work, with effective collaboration becoming fundamental in the modern workplace. Digitally native employees now expect instant access to the information they need, anytime, anywhere, and on any device. But with this new agile way of working, how do you ensure they remain secure?
---
Here's where Microsoft 365 comes in.
Providing the tools you need at your fingertips







Combining Office 365, Windows 10 and security, Microsoft 365 encompasses best-in-class productivity apps with intelligent cloud services to transform the way you work.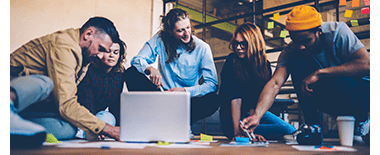 Enable greater collaboration
Connect employees to the people, information, and content they need to be productive, from anywhere, on any device.

Streamline business processes
Existing workflows and processes are transformed through the integration of customisable apps and automation tools.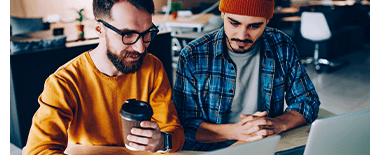 Stay secure
With built in intelligent security, your productivity and safeguarding of company assets isn't compromised.
This year, European organisations will spend more than £200m on digital transformation.** Microsoft 365 enables digital transformation efforts by combining three key services into a single subscription. Learn more about the key benefits of Microsoft 365 and how to build an ideal business case for implementing it into your organisation.
**IDC Futurescape 2020: European Technology Trends for 2020 and Beyond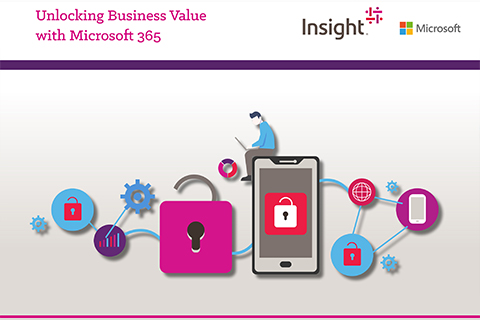 ---
Modern desktop security features reduce the risk of a breach by 40% and reduce the number of end user security incidents by 20%.*
Gain three powerful solutions in one: Office 365, Windows 10 and Enterprise Mobility + Security.

Microsoft 365 E3 and E5 empower teams to work securely.
---
Why Insight?
Connect your workforce and empower your team with the solutions needed to work smarter.
At an unprecedented rate, digital natives, mobile proliferation and advancements in cloud technology are changing the working landscape. You need a workforce that's productive, connected and inspired.
We help you evolve your technology offerings to provide experiences that attract, develop and retain the top employees.
With deep analysis and strategic execution, we help your business manage today and transform for the future.
Book a 15 minute discovery call now with one of our experts at a time to suit you:
---
*The Total Economic Impact™ Of The Microsoft Modern Desktop With Microsoft 365 (Forrester)