Introducing Aruba Instant On
The always-on network for the always-on business. Aruba Instant On access points and switches are perfectly designed for small businesses. Get Wi-Fi up and running in minutes.
From blazing to amazing
Meet Aruba Instant On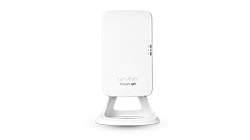 Desk mounted
If you're looking for in-room convenience and fast Wi-Fi performance, the Aruba Instant On AP11D Desktop APs are just the right size. They're perfect for your business or the home office.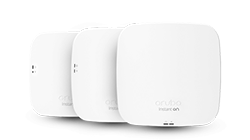 Indoor
When choosing a new wireless access point, a lot depends on your indoor space. With Aruba Instant On, there's one that's just right for you.
Outdoor
When choosing a new outdoor access point, consider what's on the inside. With Aruba Instant On outdoor APs, you get the same seamless experience, inside and out, regardless of where you go.

Super-fast setup
Forget the hard-to-read user manuals.
Easy-to-use
Mobile app and web-based management.

Outdoor
Industry-leading security and reliability.
Additional resources for Hewlett Packard Enterprise