The essentials to get it all done.
Office Home and Business 2019 is for families and small businesses who want classic Office apps and email.
It includes Word, Excel, PowerPoint, and Outlook for Windows 10.

A one-time purchase installed on 1 PC or Mac for use at home or work.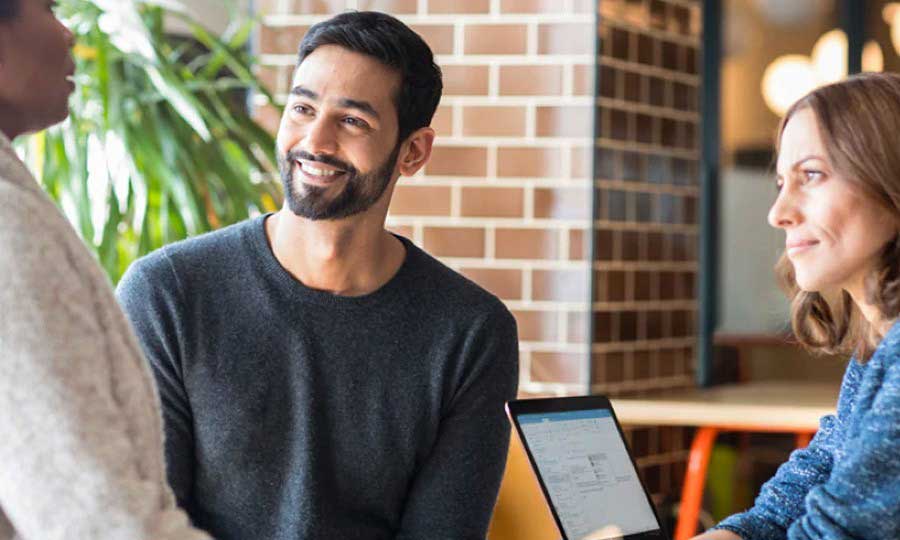 Microsoft Office Home & Business 2019
One-time purchase for 1 device
System requirements: Windows 10 or Mac OS
Classic 2019 versions of Word, Excel, and PowerPoint; plus additional OneNote features (features vary)
Install on 1 PC or Mac
Microsoft support included for 60 days at no extra cost
Licensed for home and commercial use
The productivity tools you need to run your business.
Premium Apps

Additional Benefits
Get the Classic Versions of Office Apps
For families and small businesses who want classic Office apps and email installed on one PC or Mac for use at home or work.
What's the difference between Microsoft 365 and Office 2019?
Microsoft 365 is a subscription that comes with premium apps like Word, Excel, PowerPoint, OneNote, Outlook, Publisher and Access (Publisher and Access available on PC only). The apps can be installed on multiple devices, including PCs, Macs, iPads, iPhones, Android tablets and Android phones. Microsoft 365 also comes with services like 1 TB of OneDrive storage, 60 Skype minutes per month and Microsoft chat and phone support. With a subscription, you get the latest versions of the apps and automatically receive updates when they happen.
Office 2019 is a one-time purchase that comes with classic apps like Word, Excel and PowerPoint for PC or Mac, and does not include any of the services that come with a Microsoft 365 subscription. One-time purchases don't have an upgrade option, which means if you plan to upgrade to the next major release, you'll have to buy it at full price.
Compare Microsoft 365 subscription with Office 2019 (one-time purchase)
One-time purchase
(Example: Office Home & Student 2019)
Microsoft 365 subscription
(Example: Microsoft 365 Family*)
Cost
Pay a single, one-time cost
Pay a small monthly fee,
or save by paying for a full year
Office Applications
Get Office apps like Excel, Word, and PowerPoint.
Get the latest version of Office apps like Excel, Word, PowerPoint, and Outlook. You'll always get the latest features, new tools, security updates, and bug fixes. PC users also get Access and Publisher.
Feature Updates
Security updates are included, but you won't get any new features. Upgrades to major releases aren't included.
Your version of Office will always be improving. You'll get all the latest features and updates, as well as security updates and bug fixes.
Install Office on more than one computer (Mac or PC)
One-time purchases can be installed once on either a PC or Mac.
With Microsoft 365 Family, you can install Office 365 on all your devices and sign in to five at the same time―that means you can use Office no matter where you are or what device you're on. This includes PCs, Macs, tablets, and phones. You can also share your subscription with up to five other people.
Advanced features on tablets and phones
Install the mobile apps for free and get basic editing features on tablets or phones under 10.1"
Install the mobile apps for free and get extra features when you sign in to Office apps on your device.
Extra online storage
Not included.
Securely store your files in the cloud and access them from anywhere. Get 1 TB of OneDrive cloud storage per user, for up to 6 users including yourself. (Microsoft 365 Family).
Technical support is included
Initial technical support is included for installing only.
Contact us throughout your subscription at no extra cost for help with technical issues, or for subscription and billing support.
* This Microsoft 365 subscription is for home or personal use only.