Is unfamiliarity with the cloud refraining you from migrating your services?
As a service provider, you are asked to deliver security and visibility with continuous control of networking and IT environments. Every minute, every hour, every day; 365 days a year… irrespective of the size of your business and your inhouse IT resources.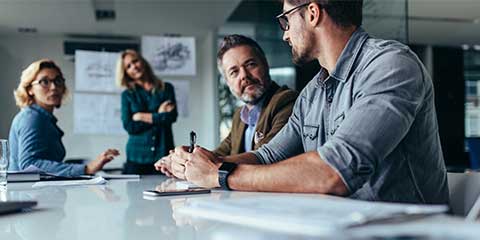 Keep up with the increasing demand for speed, agility, scalability and cost effectiveness.
With more than 100 years of industry experience, the migration experts of Insight's Hybrid Cloud Team can help you migrate to the cloud smoothly. They know the pitfalls and risks underway and know how to avoid them.
Faster & more successful implementation
Real cost savings
No impact on services delivered
Migration Services – IMS Monitoring by Insight
Insight Migration Services cover the migration of virtual machines and associated applications from anywhere, including legacy services that need to be moved to cloud solutions. This can be Office 365 email migration from different sources, cloud migration from physical or virtual sources or bespoke migration.
The hybrid cloud experts of Insight help service providers to migrate from these services to cloud subscriptions and set up everything that is connected to these machines so they can work smoothly in the cloud in accordance with your time schedules and SLAs and without or the least possible downtime.
Why Insight?
Migrating with Insight, you have the confidence that the migration of your services is done by highly qualified hybrid cloud experts with over 100 years of industry experience.
Their aim is to give you the smoothest migration experience possible in accordance with your time schedules, requirements and wishes and no impact on your services.
24/7/365 monitoring services, multi-lingual service desk, serving all over the world.
Worldwide coverage: we work in any location where you need workloads to be migrated.
Post-migration support via add-on Cloud Managed Services to help you get the best of your cloud experience.
Download the Insight Managed Services Migration Guide to discover the fukll range iof services and benefits.
Cloud Migration Explained
Contact Insight and let our specialists help you effectively manage your entire infrastructure and support your business goals.