Insight Managed Services
We'll take care of all of your IT requirements, everything from initial setup,
ongoing management and end-user support.
Services to help you run smarter.
Your business has unique needs and challenges.
That's where Insight Managed Services comes in. Our expert consultants take care of your infrastructure, end-users, and applications, so you can focus on your clients.
Managed Services for your Connected Workforce
Ensure your employees have all the tools they need - from initial provisioning to managed services - to stay productive and focused on business objectives.
Onboarding, setup & configuration
We'll set up your Office 365 applications, Windows 10 and management tools, including migration of email to Exchange Online and user data to OneDrive.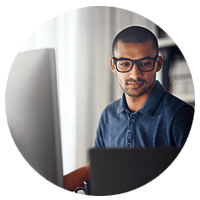 Management, monitoring and reporting
Insight's team of experts will manage user profiles, devices and cloud applications with real-time monitoring of your environment to identify risks.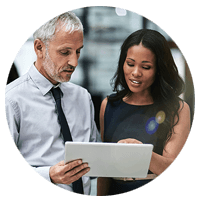 Full-service desk support
Troubleshoot end-user issues, including hardware malfunctions, and provide local language support.

Collaboration solutions for your Connected Workforce
Bring work groups together to collaborate new ideas, innovative products and process improvements to help your business grow faster.