Insight is proud to announce the creation of our latest Teammate Resource Group Insight Stands Out! for the EMEA region. This Teammate Resource Group originated in North America during 2019 with the aim of fostering a highly visible and inclusive environment for LGBTQ+ teammates, and we are delighted to be setting this up in EMEA.
Insight Stands Out! is one of several Teammate Resource Groups across the business that supports our Diversity, Inclusivity and belonging agenda. These Resource Groups are teammate led and support the organisation in growing a truly diverse & inclusive culture, fostering communication, sharing experiences and educating people through collaboration.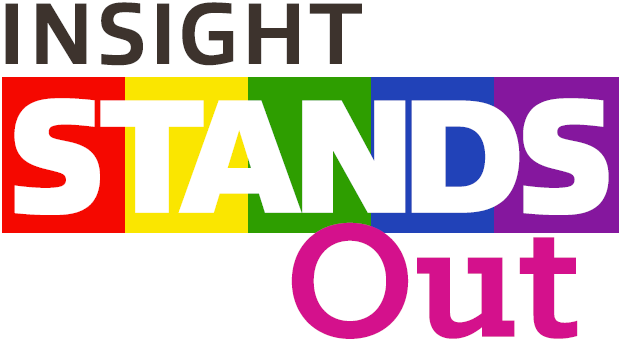 We have the pleasure to announce that Luisa Sanz, Vice President Western Europe Extended (WEX), has been appointed as Executive Sponsor for Insight Stands Out! in EMEA.
Luisa Sanz said: "I feel very honoured to become the Executive Sponsor for Insight Stands Out! It is so great to have this opportunity and be part of creating a Resource Group for the LGBTQ+ community for Insight and our Allies. I volunteered to sponsor this group to ensure everyone understands that they have the same opportunities in an environment where they can feel comfortable and secure, where they can express their opinions freely, where they are recognised according to their accomplishments and that their colleagues, team and company care about them. I want to help change the world and ensure we live in a better one with respect and acceptance."
Recently Insight secured a score of 95 out of 100 in the Human Rights Campaign Foundation´s 2021 Corporate Equality Index (CEI). IThis is a foremost bench-marking survey and report measuring corporate policies and practices related to LGBTQ workplace equity. nsight EMEA has built a strong reputation for its award-winning culture, winning several Great Place to Work awards in the past couple of years.