Insight's leadership
We're led by an accomplished coalition of information technology experts, progressive business strategists, and sales and accounting professionals.
Meet Insight's leadership team
Megan Amdahl
SVP, Client Experience and North America Chief Operating Officer
Insight's SVP leadership team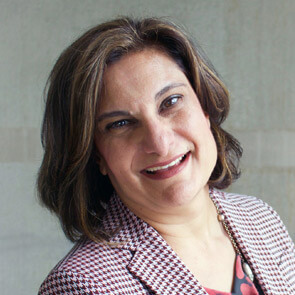 Reem Gedeon
SVP and GM, Insight Canada
Gain knowledge from our leadership.
Insight executives and industry thought leaders share their perspectives on IT and the industry in a variety of content available to view now.