Why Move to the Cloud with Microsoft 365 Education?

Manage and deploy the cloud with ease
17,000 schools are already seeing the cloud security and support benefits.

Achieve better learning outcomes
79% of teachers agreed digital tools encourage student collaboration.

Simplify IT and keep data safe
79% of parents are concerned about their children's data security.

Transform Classroom
time
89% of students say creativity is essential in their future.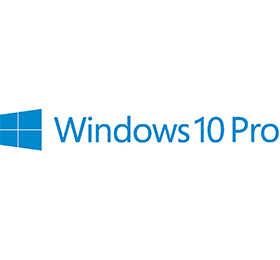 Make the switch to
Windows 10
Familiar, secure Windows 10 for staff and students.
Microsoft will stop supporting Windows 7 on January 14, 2020. After January 14, 2020, a School running Windows 7 PCs will still start and run, but it will no longer receive security updates. For most Windows 7 users, moving to a new device with Windows 10 will be the recommended path forward. Today's PCs are faster and lightweight, yet powerful and more secure, with an average price that's considerably less than that of the average PC when Windows 7 was introduced in 2009.
How to Upgrade Your Old Education Desktop to
Microsoft 365 Education
Get more value for money and push the capabilities of the latest Windows 10 devices with a Microsoft 365 Education plan to suit you. All plans empower teachers to unlock creativity, promote teamwork, and provide a simple and safe experience in a single, affordable solution built for education.
Affordable Windows Devices, built for education
Having a solid foundation for performance is essential. Microsoft 365 Education is made even better with wide range of accompanying Windows devices at a price, that suits you. Window devices boast the latest Intel processors that are engineered to help ensure compatibility with leading Windows applications, including Microsoft Word, Excel, PowerPoint and Outlook, so you can transform the classroom.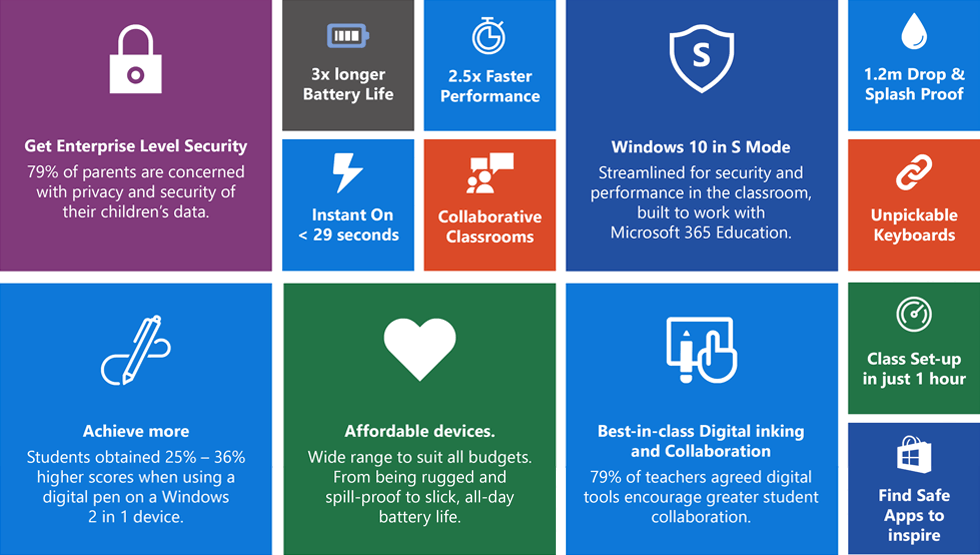 1. Productivity Server Install Rights – Enrollment for Education Solutions (EES) only.
2. Student use benefit: Purchase Microsoft 365 for faculty and staff and include students at no additional cost. Contact us for requirements and full list of services.
3. All customers with eligible Microsoft 365 subscriptions can use FastTrack for onboarding, migration and adoption services. 150+ seats: Customers with 150+ seats have access to remote guidance from FastTrack specialists. Note: Eligibility for FastTrack services for education and nonprofit plans are determined by number of paid seats. 500+seats: Migration assistance for mail and files is available with the purchase of 500 or more seats. See the FastTrack service description for details on data migration for Exchange Online and OneDrive for Business.