Optimised for teams
The Visual Studio® suite of component-based software development tools and technologies, available from Insight, helps you build powerful, multiplatform applications for your business.
With Visual Studio, you can quickly and effectively:
Create and edit applications.
Test scalability and performance.
Share code and track changes.
Manage projects across teams.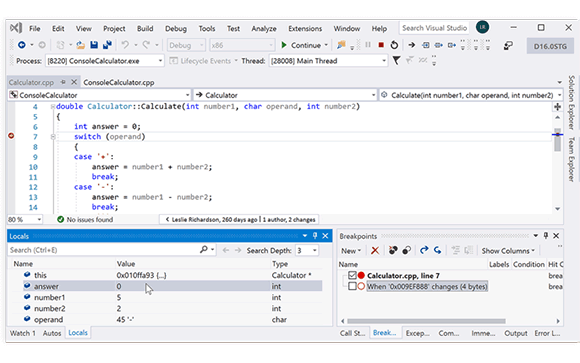 Deliver apps across platforms.
Visual Studio and the Microsoft® Developer Network (MSDN) make it possible to design, create and test applications on a variety of platforms — and give you access to numerous Microsoft products and services.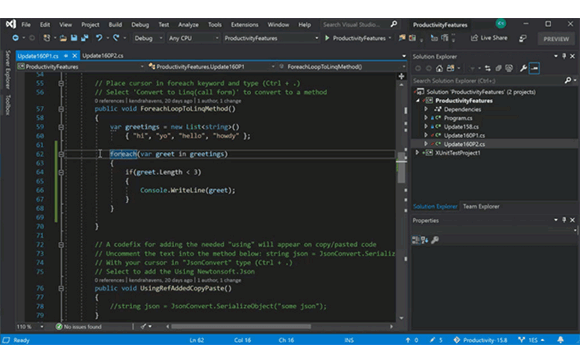 A smarter way to code
The Visual Studio Integrated Development Environment (IDE) accelerates the development of applications that operate on Android, iOS®, Mac® and Windows®. Code with confidence, fewer errors and the help of IntelliSense® code suggestions. It lets you quickly view changes, test and even debug in real time.
A free, robust resource
Experience a new way to edit code. Visual Studio Code enables you to debug apps with more than 4,000 extensions across any operating system. It's packed with the features you need to create applications fast.
IntelliSense
Access smart code completions based on variable, function and imported modules.

Debugging
Fix errors from within the editor with break points, call stacks and an interactive console.

Built-in Git
Review diffs and stage files in the editor using any Service Control Manager (SCM) service.

Extensions
Seamlessly add new languages, themes and debuggers or connect to additional services.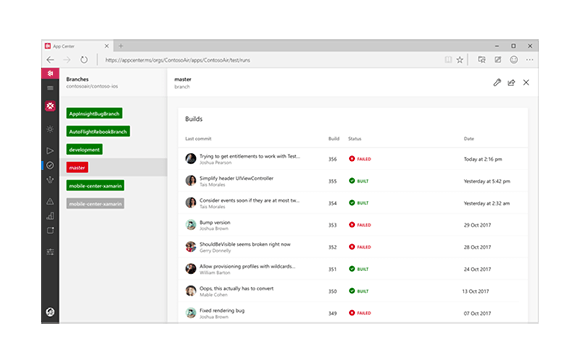 Nonstop development
Visual Studio App Center gives you the ability to continuously build, test and deploy. Using it on real devices results in learnings that can improve your apps. You can also build in the cloud and test and deploy across thousands of devices.